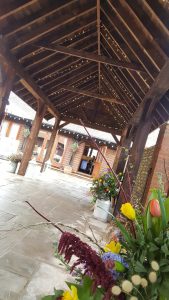 Welcome to Hire Your Day! Sorry we've been a bit slow off the mark with writing blogs, Here's just a little about us and what we love to do. Whether little and simple or big and full on themed, we put in just as much love and effort in to each individual venue as we do the last! With over 20 years experience leading our team, and knowledge of over 1,500 weddings, we know how important it is keeping up with trends and fresh ideas to inspire your unique event. It's so imperative to make your day the best it can possibly be, as you'll remember it for the rest of your lives!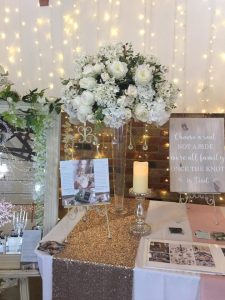 So, what have we been up to recently? Well to start off the New Year, putting our best foot forward, we dove deep in to wedding fayres. We love meeting possible new brides and grooms! Not too long ago  was at Long Furlong, showcasing their beautiful new open barn. The lovely family owned barn is run by the most supportive and understanding group of people! In a very short space of time they have transformed the bridal suite and built the stunning barn. If you haven't seen it yet you definitely have to! We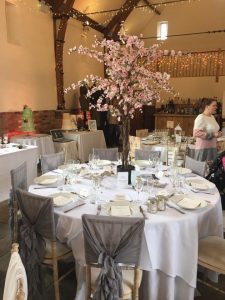 are so please we were asked to install fairy lights for the day and to stay  up permanently!
Anyway, the showcase was brilliant regardless of the weather! The food by Circa was just amazing, as was the atmosphere of the venue. All us suppliers really put our all in to each fayre! If you're looking for a beautiful venue, we highly recommend Long Furlong for a rustic but elegant barn! We hope to see you at another wedding fayre soon!