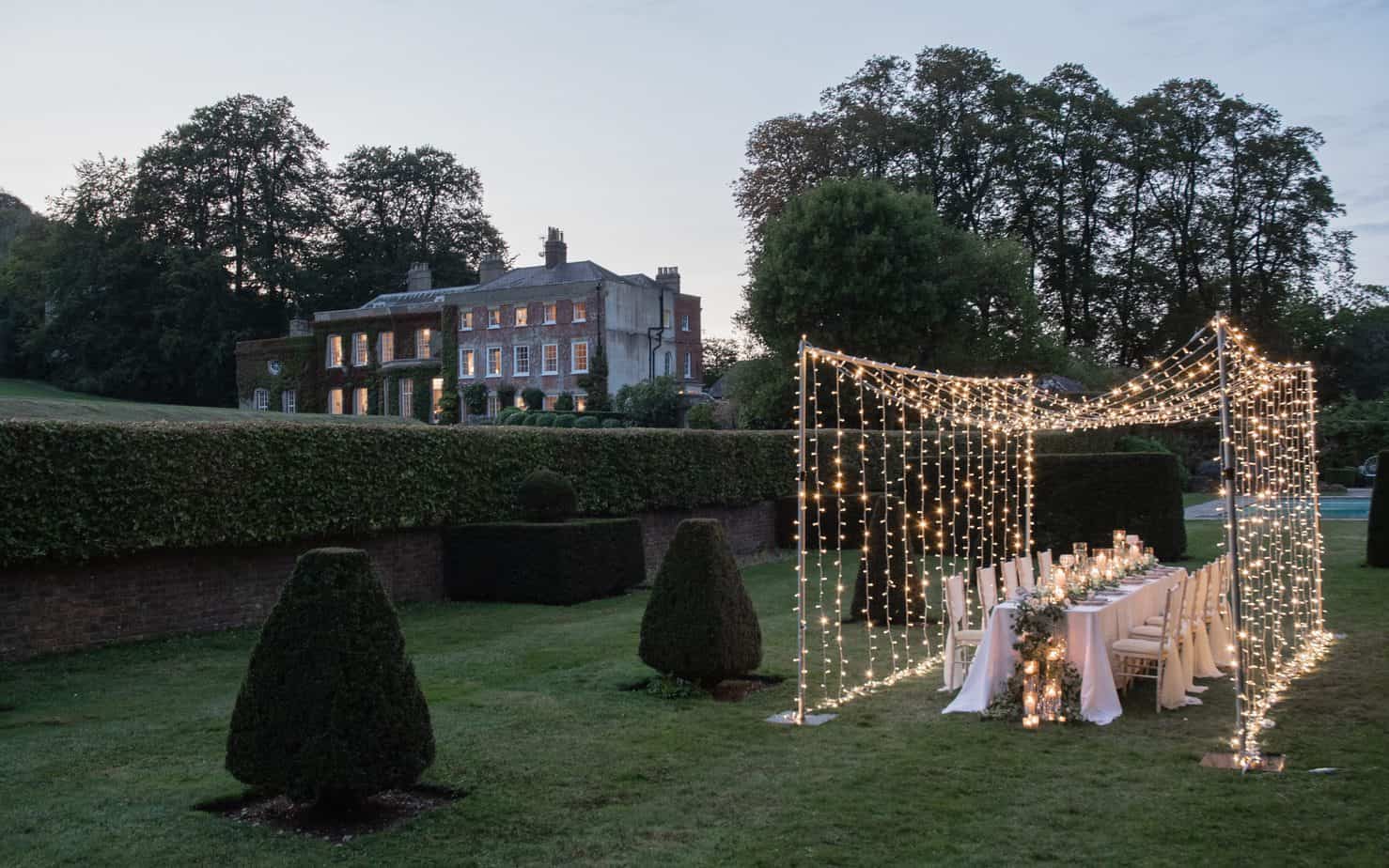 Celebrating under starlight at Findon Place
The Venue
Findon Place is a beautiful and serene Grade II Georgian venue, steeped in history and nestled in the heart of the South Downs National Park, West Sussex. The elegant sweeping drive leads you to a timelessly elegant house surrounded by immaculate lawns, secret gardens and abundant floral displays. If you are after the wow factor for your wedding, this is the venue for you.
The Estate offers versatility and flexibility so you can plan your day's movements from one beautiful space to another. You can hire the full estate for exclusive use, with access to five guest bedrooms, a swimming pool, tennis court, Estate parkland and woodlands.
The interior of the main house is both charming and luxurious. Rooms are effortlessly impressive with high ceilings, harmonious decor, beautiful architectural detailing and light, graceful spaces. The grounds are extensive and simply exquisite, with pretty walled gardens leading from the south facing Great Lawns, each providing a different enchanting backdrop for your celebrations.
Celebrating under the stars
For a truly romantic celebration, the captivating gardens at Findon Place offer a private and intimate setting for creating an Al fresco dining experience. This styled shoot by Hire Your Day offers couples inspiration for creating the most opulent outdoor dining experience.
Lighting is key when setting the scene. A fairy light walled canopy instantly creates the most enchanting atmosphere, offering warmth and delight. Tealight and church candles adorn the dining table providing soft light so you can dine from dusk to dark. Tall hurricane vases with foliage and floating scented candles add interest, calm and serenity.
Luscious greens with delicate clematis flowers line the length of the table centre, cascading at the table ends to add drama and extravagance. Vintage emerald green glasses bring interest and a pop of colour, complementing the floral displays and the picturesque surroundings.
Crisp white table linen adds a sense of luxury dining, with textured silver linen napkins, knotted around fresh rosemary and bay sprigs from the kitchen gardens, to elevate the senses on a warm balmy evening. A silver table runner adds sparkle before dark, glistening and turning gold under candlelight.
Flowing white chiffon chair sashes add understated elegance and style, tied with lux diamante buckles to reflect the twinkling fairy lights and add that touch of glamour.
Hiring Props & Venue Styling
Hire Your Day offers an array of creative solutions, from captivating lighting, to beautifully presented tables, incredible centrepieces, bespoke theming, draping, lanterns and innovative design. Hire Your Day can transform even the simplest venue into a luxurious and enchanting space.
With an abundance of beautiful props to hire and a multitude of installation skills, we can guide you through each element of wedding venue styling and kit out your day with high-quality decor to suit your vibe, creating a day that is the perfect reflection of you.
Book a guided tour of Long Furlong Barn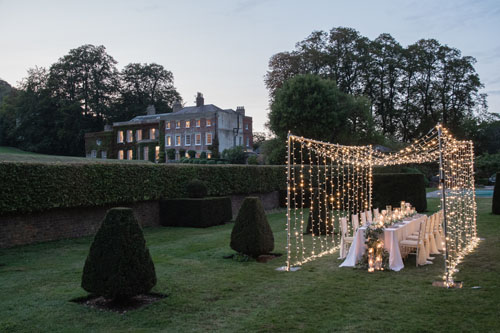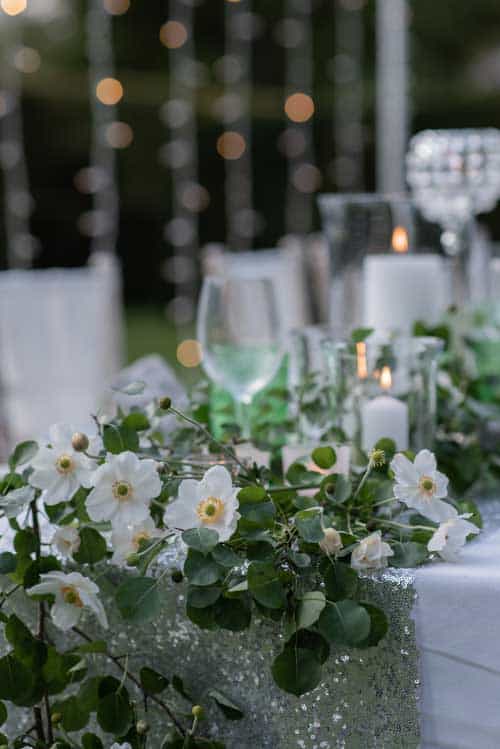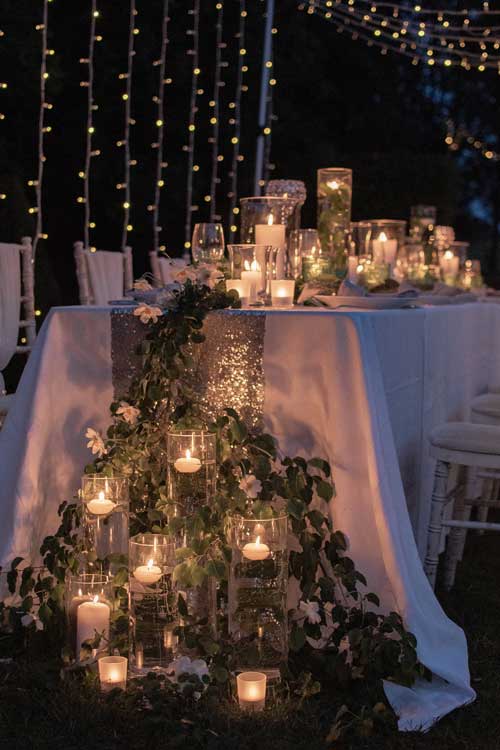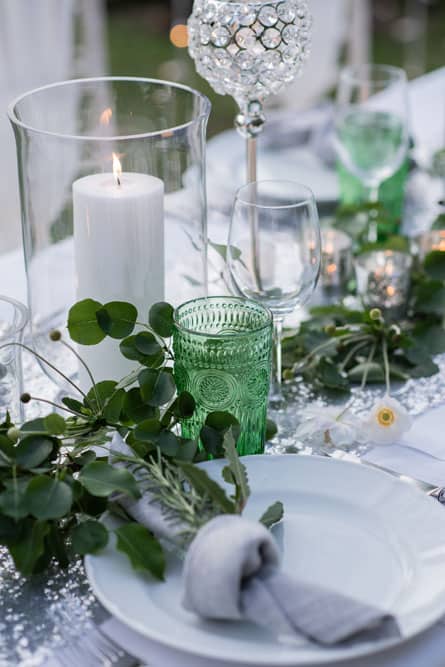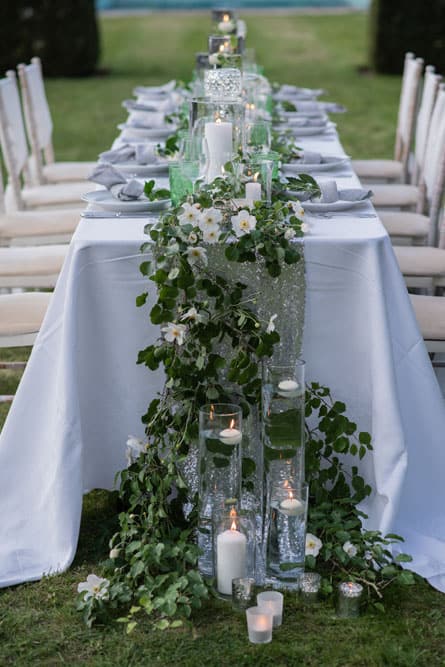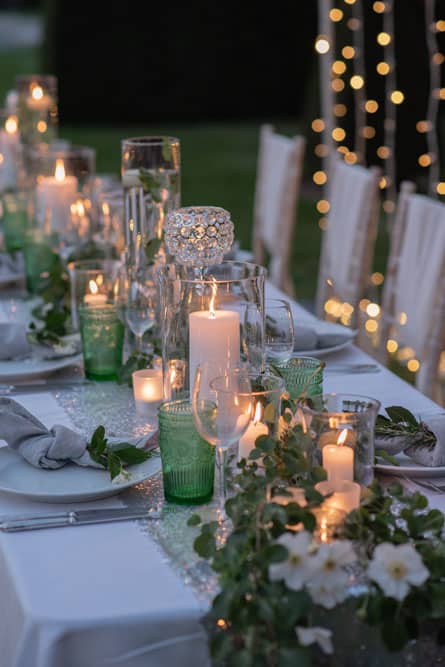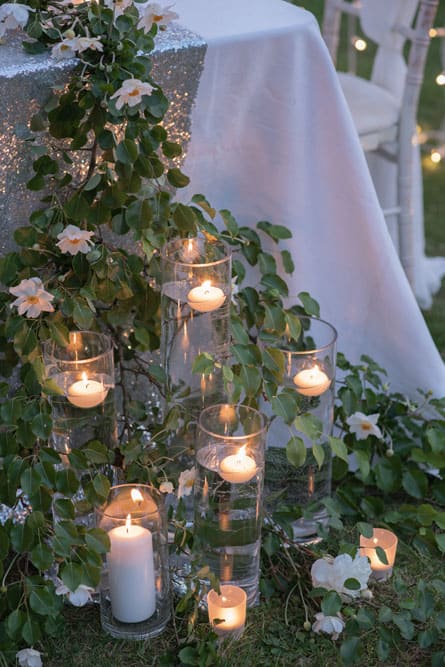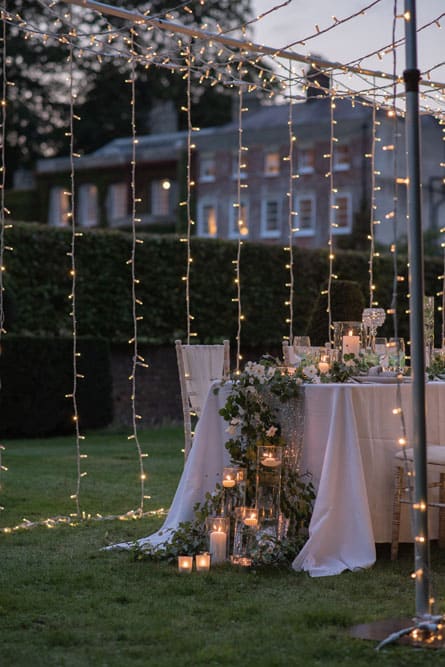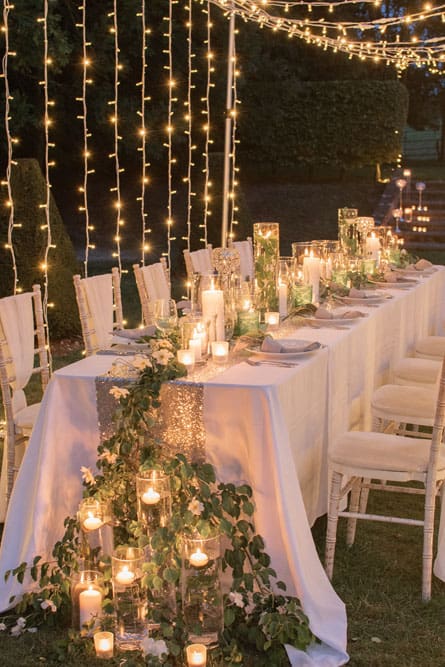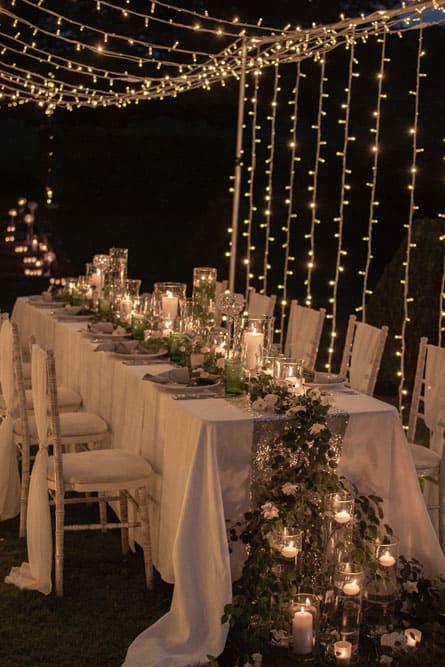 Contact us
Get in touch today to find out how Hire Your Day can support your big day, by creating the look you have always dreamed of.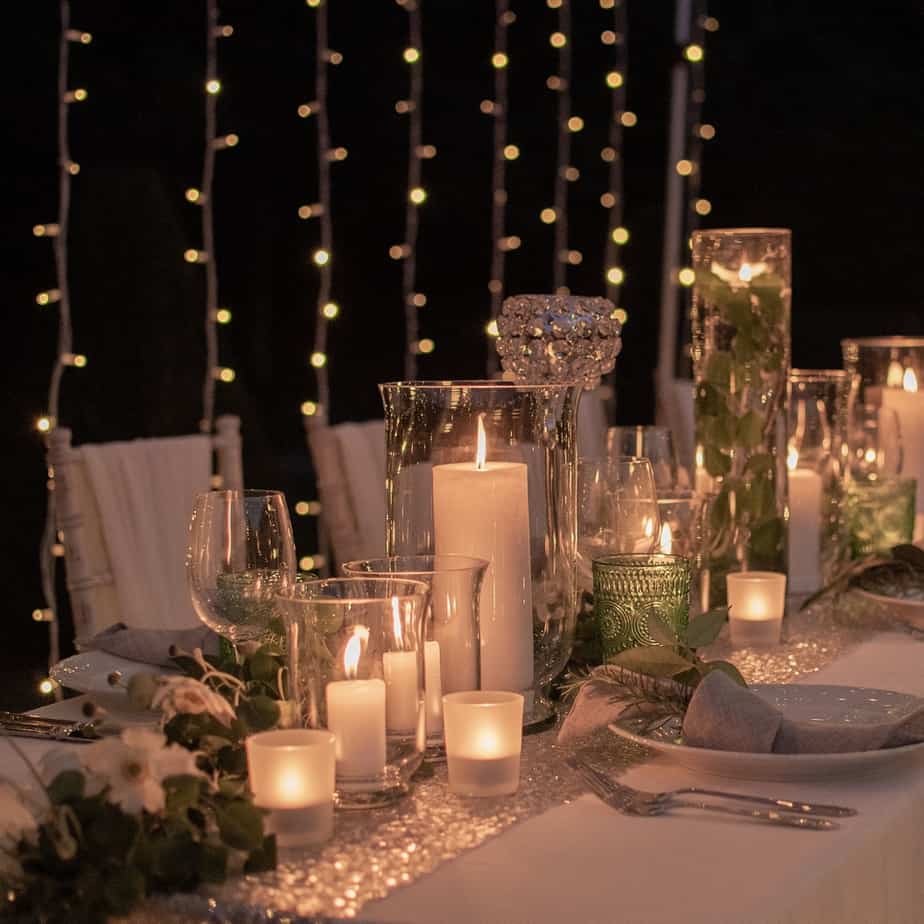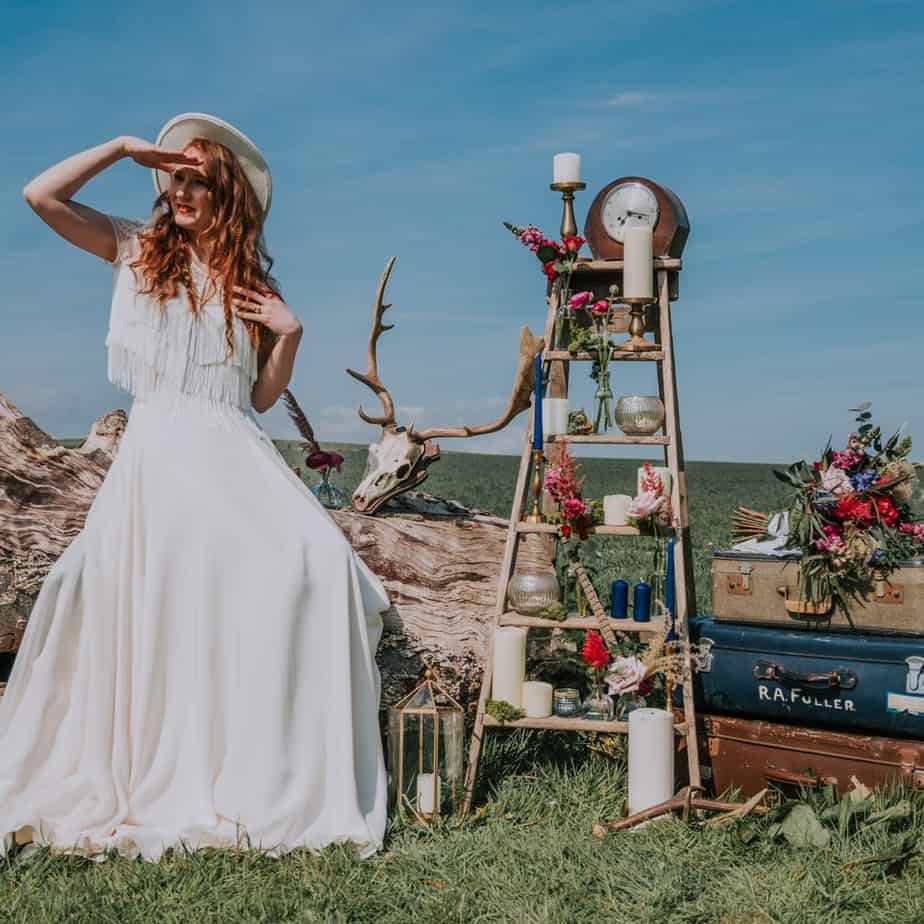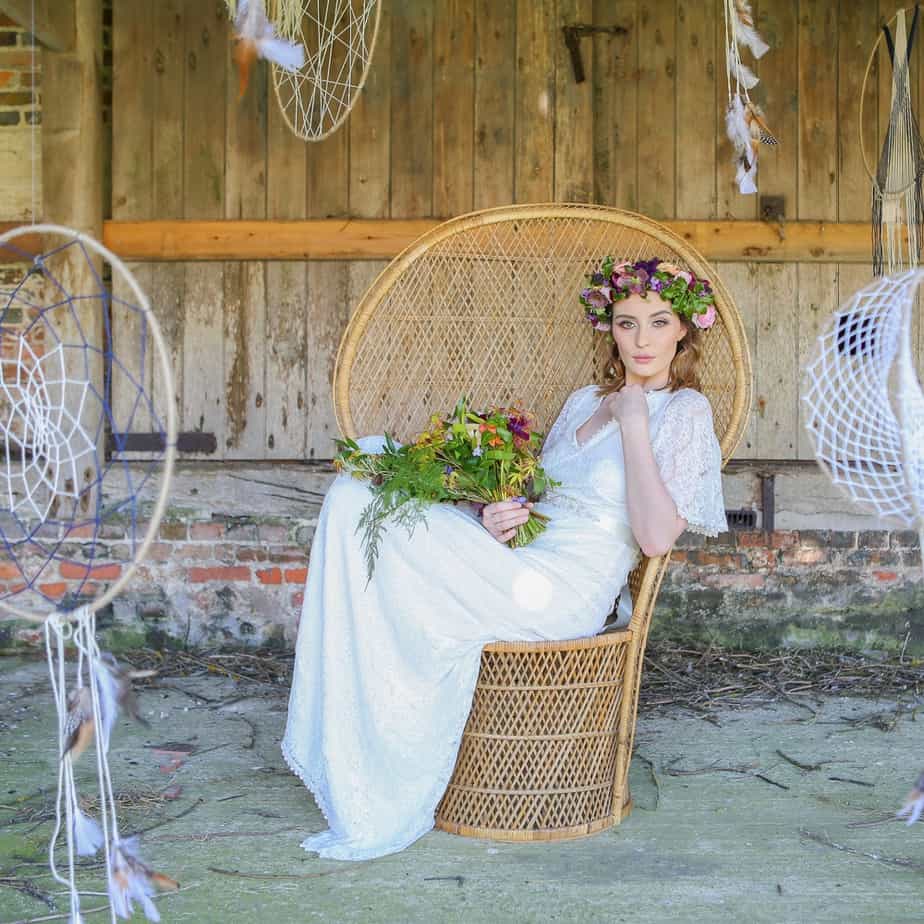 Bohemian wedding themes have a distinctly organic, earthy and romantic feel. Inspired by nature...
read more
The Venue Nestled in the picturesque South Downs, Long Furlong offers a wealth of rustic charm and...
read more