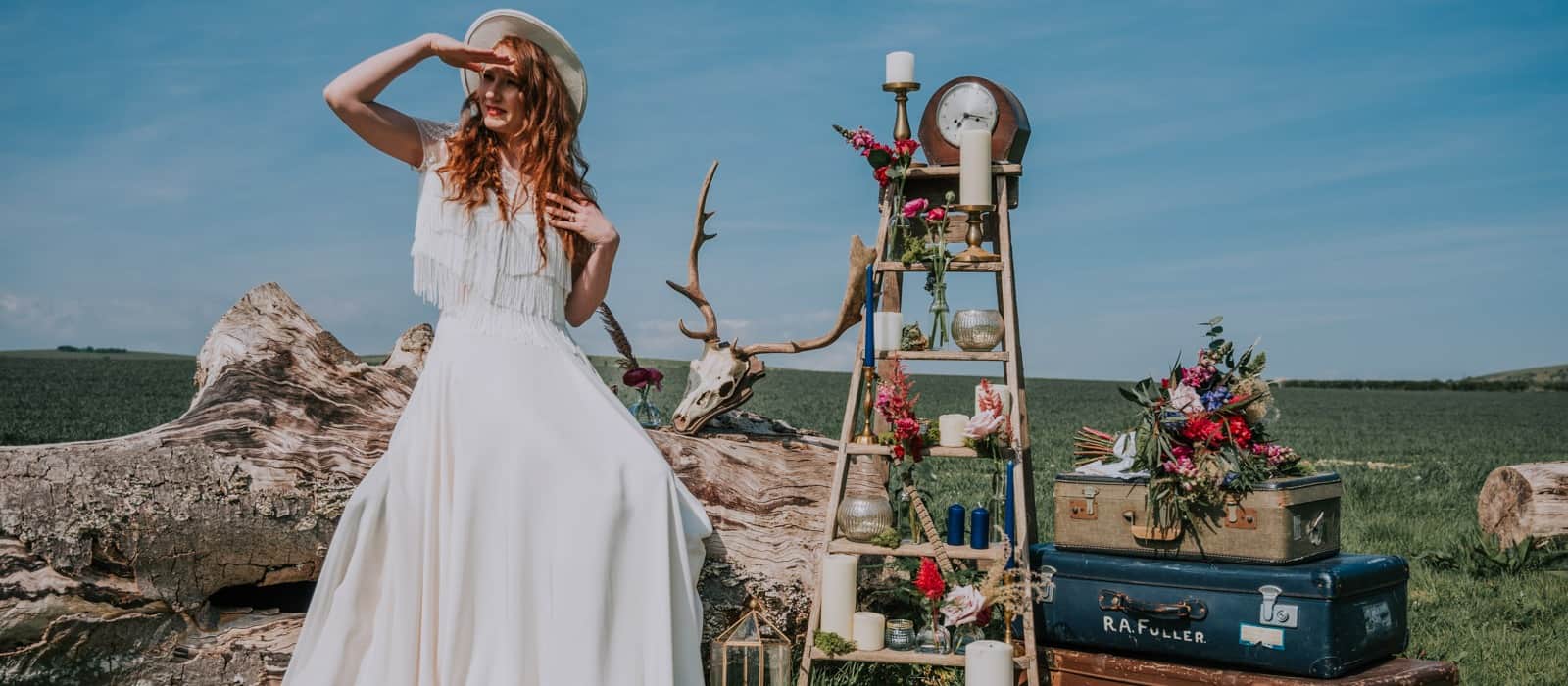 Quirky Country at Long Furlong Barn
The Venue
Nestled in the picturesque South Downs, Long Furlong offers a wealth of rustic charm and elegance. The beautifully restored barns, historical architectural features and extensive grounds create the most breathtaking backdrop for your wedding day.
Long Furlong has the perfect balance of indoor and outdoor spaces to utilize and is brilliantly adaptable for all weather conditions. Come rain or shine, this award-winning venue provides a romantic and private setting where you and your guests can celebrate from daylight to starlight.
Say 'I do' Al Fresco
The Furlong View is a fully licenced and artfully designed, oak ceremony arch, under which couples have the opportunity to marry outside. It's perfectly placed, with a vista of rolling hills and plenty of room to seat guests. There is so much scope to bring added decor to the archway, setting the stage for your vows.
On a balmy afternoon, the lawns offer uninterrupted panoramic views of the South Downs, a delightful
spot for your guests to celebrate and mingle. Here you can enjoy games, a glass of bubbly and breathe in the beauty of the surroundings. The captivating vista and striking sunsets make for dreamy photo opportunities.
The south-facing courtyard is central to all barns, creating a beautiful flow for guests as they journey through your wedding day. It's an inviting suntrap for nibbles and drinks, with features such as olive trees, jasmine plants and rustic seating. Within the courtyard, the Confetti Barn, a beautifully designed open walkway offers shade and serenity. Here you can add that extra touch, from when day turns to night, with twinkling lanterns and all the ingredients to create a memorable sparkler arch with your guests.
The impressive Granary Barn offers a warm and elegant space for dining and your evening reception.
Hire Your Day can create bespoke decor installations to bring added wow factors, such as table decor, branch or floral canopies and draping to work seamlessly alongside the vaulted beamed ceilings, oak features and twinkling fairy lights.
Channelling the Quirky Country Vibe
This Inspired shoot was taken on a glorious day at Long Furlong, highlighting how much added style, artistry and individuality you can bring to an alfresco wedding.
Whilst still maintaining an outdoorsy, bohemian, country vibe, Muted pastel tones have been replaced by bangs of colour in rich jewel-like tones. Striking textured florals and foliage adorn the ceremony arch, flowing organically with the natural surroundings. Quirky props, feather details, vintage glasses and coloured candles set the scene for stylish and innovative table centres.
Rather than bringing the outside in, we've taken the inside out and used furniture to create a fun outdoor lounge area. Rugs, armchairs, skulls and antlers, suitcases, vintage clocks and whimsical finds create a unique setting for photos of the bride.
Styling your wedding at Long Furlong Barn Hire Your Day have been styling weddings at Long Furlong for over 8 years. With an abundance of beautiful props to hire, we can guide you through styling ideas to make your vision a reality.
Long Furlong offers their couples a beautiful range of finishing touches such as fairy lights, lanterns, rustic decor and elegant Chiavari chairs within their wedding packages. These are great additions to any theme.
Hire your day can integrate these with striking decor, beautiful props and bespoke installations to transform not only the barn interiors but across all the alfresco spaces, creating flow, charm and delight.
Book a guided tour of Long Furlong Barn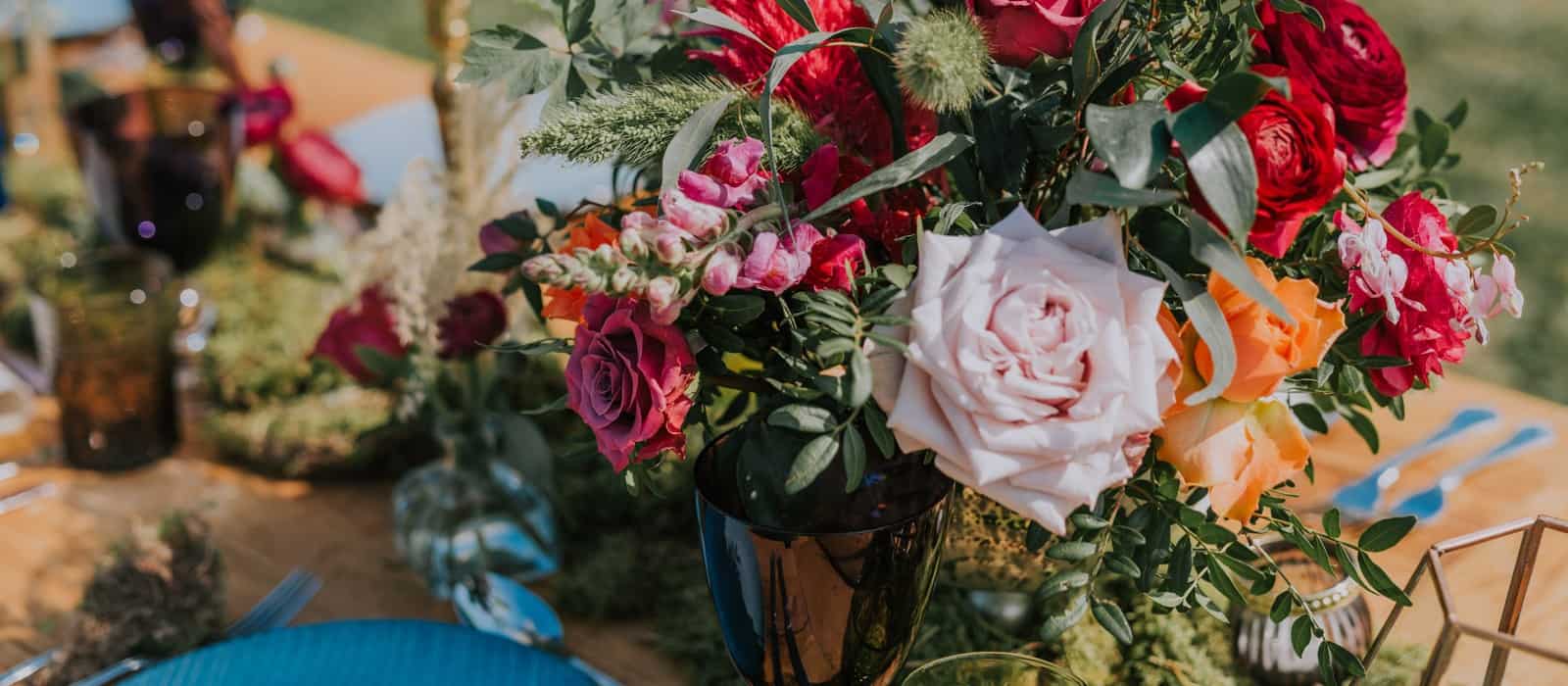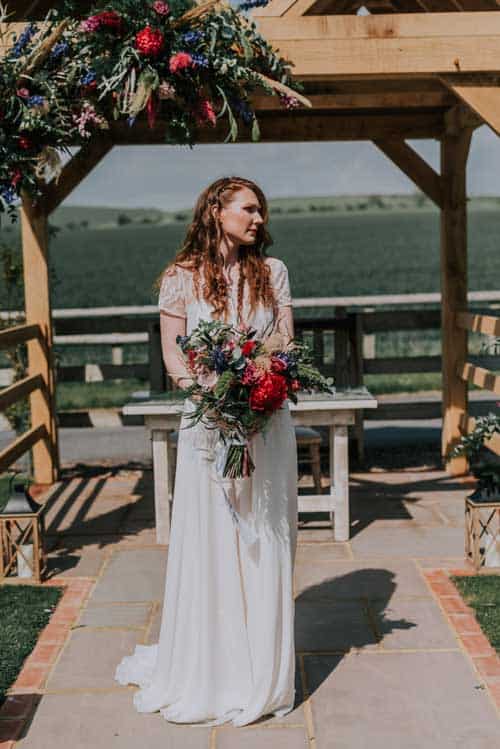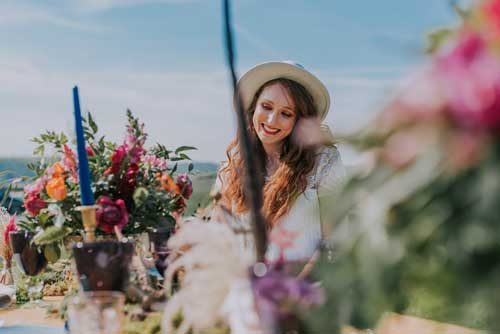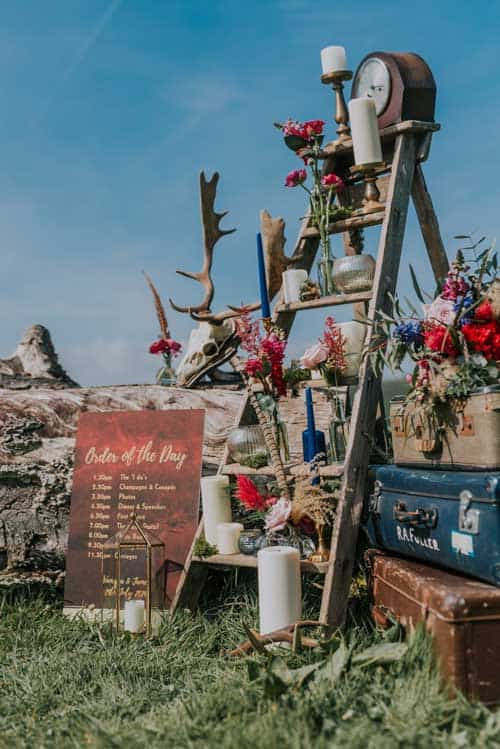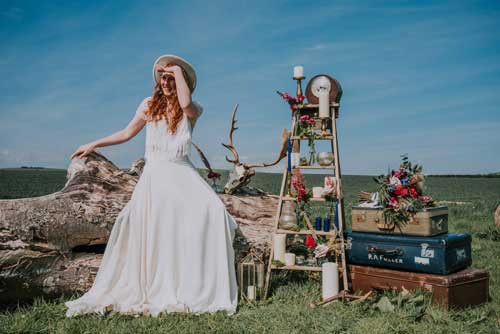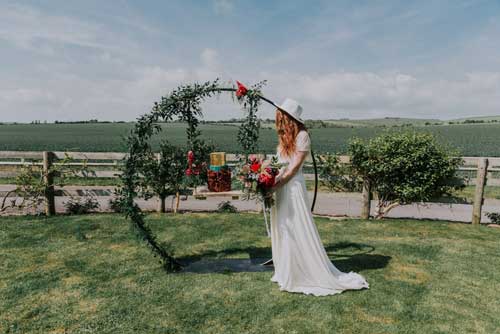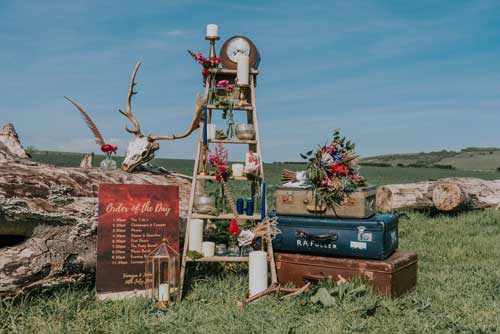 Credit to the team of brilliant local suppliers that we worked and collaborated with on this shoot.
Check them out, they are incredible creatives:
Venue: Long Furlong Barn; Planning & Concept:
Bespoke and Beyond Events; Photography: Kim Williams Weddings; MUA: Rosina Green; Hair Stylist:
Hayley Evans from Hello Halo Hair; Prop Hire: The Toast; Additional Prop Hire: Hire Your Day; Dress:
Rock The Frock Sussex; Hair Accessories: PS With Love Bridal; Stationery: Hip Hip Hooray; Tableware:
Place Settings Event Hire; Bridal Hat: Love Hats by Victoria; Florist: The Floral Artisan; Cake: Beachside
Bakery; Printed Ribbon and Menus: Extra Special Touch; Caterer: Circa Events; Celebrant: Creating
Ceremony; Model: Vanessa Warner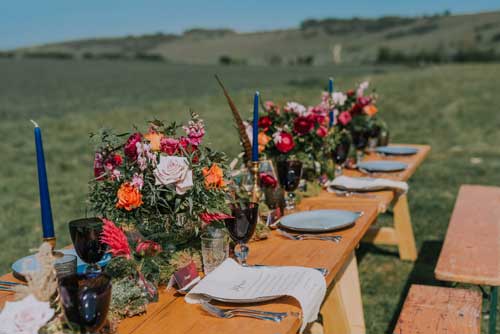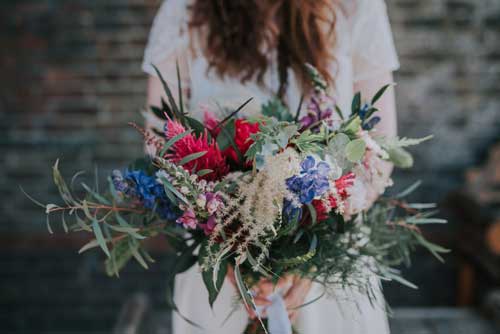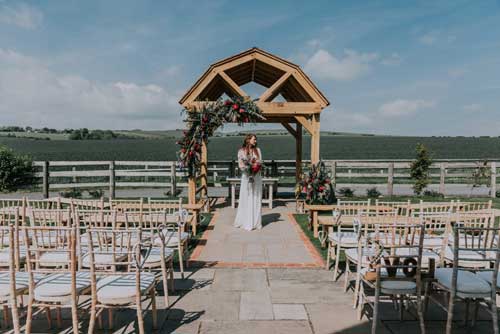 Contact us
Get in touch today to find out how Hire Your Day can support your big day, by creating the look you have always dreamed of.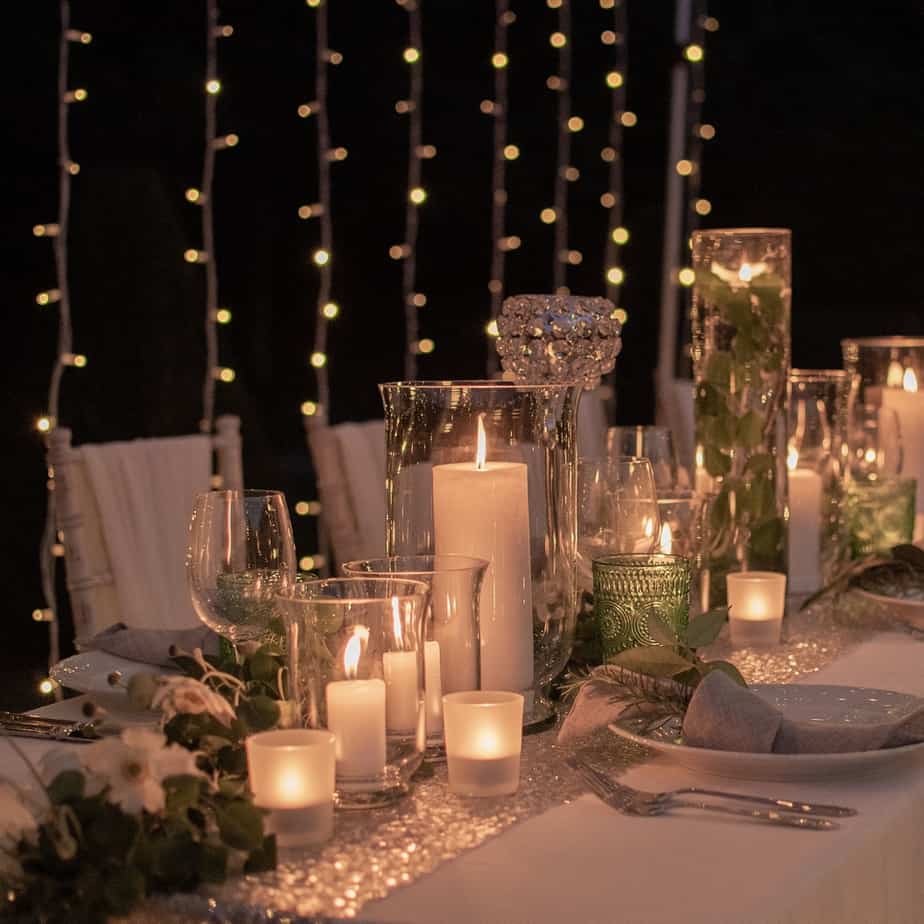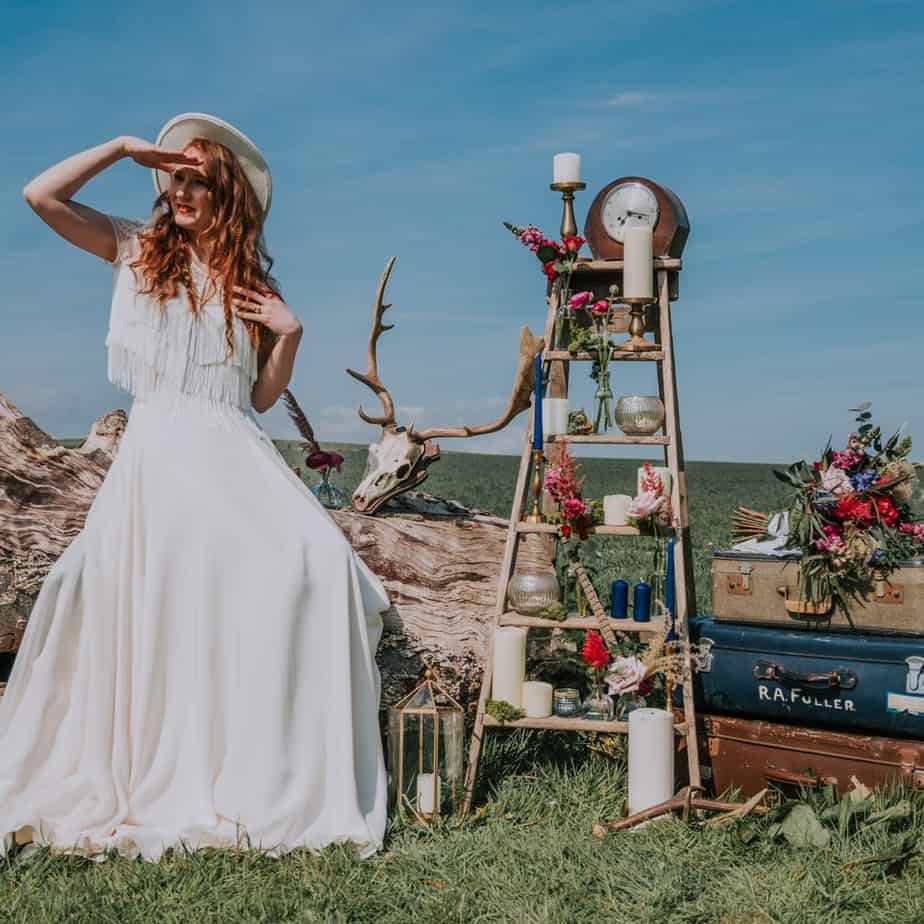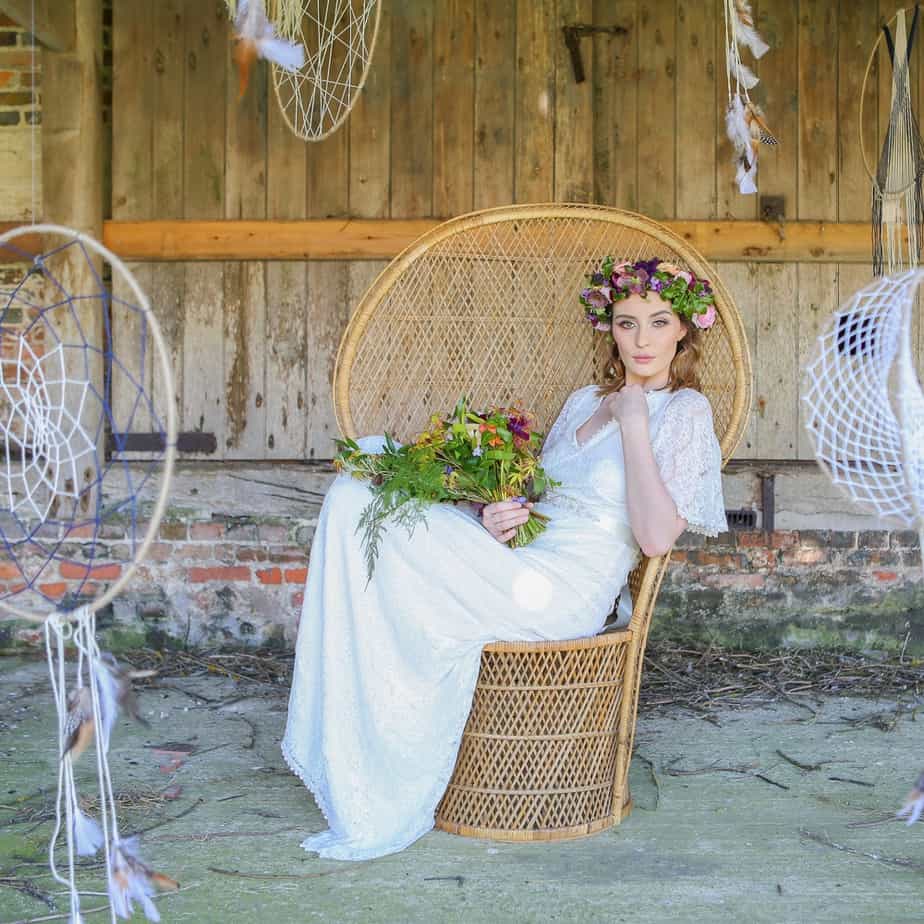 Bohemian wedding themes have a distinctly organic, earthy and romantic feel. Inspired by nature...
read more
The Venue Findon Place is a beautiful and serene Grade II Georgian venue, steeped in history and...
read more